Here are PetScanner, we have developed a system that aims to solve the ever growing problem of lost and stolen pets… read to find out more about it.
So what is PetScanner?

PetScanner is a smart, revolutionary way to store and share pet owner information, allowing you the control of your pet's welfare like never before. PetScanner is the only microchip reader directly connected to a pet database through your smartphone that finally allows everyone to scan and identify pets. The system allows you to log and view lost and stolen pets, re-home pets, help homeless pets find loving owners and helps with general pet identification. Unlike other pet databases, PetScanner is free to update your contact details, increasing the chances of being reunited with your pet if they ever become lost.

The law
In the UK, it is now compulsory for all dog owners to have their dogs microchipped and registered with a government approved database such as PetScanner. Given the law, PetScanner works by using your pets' legally required microchip, so half the work is done for you. PetScanner also works with any animal that has a microchip!
How it works

The PetScanner microchip reader can read any 15-digit pet microchip number, with the added bonus of instantly revealing the owners contact details, shown from the app on your phone. Scanning a microchip will instantly send a notification to the pet owner of who and where their pet's microchip is being scanned. This means that a lost or missing pet can be reunited straight away without having to go to the vets.

The infographic below shows you the easiest steps to get involved…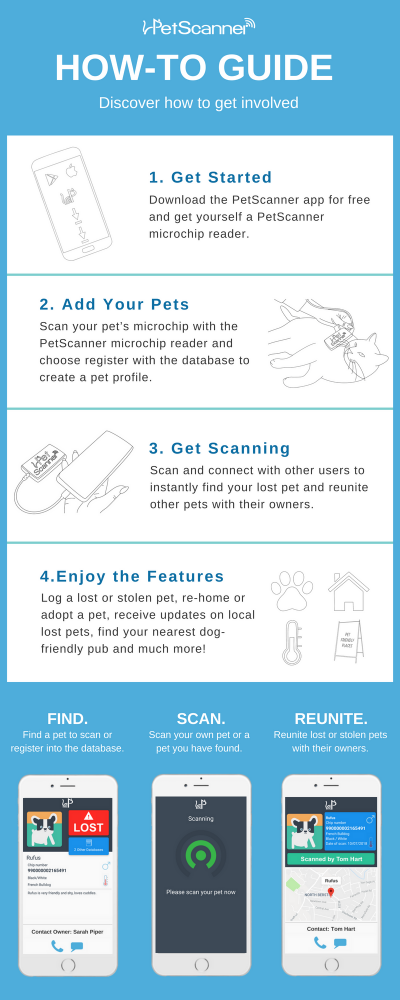 Discover more
Not only does PetScanner help find lost or stolen pets, there are also many other features on the app that you and your furry friends can enjoy! New updates and features are yet to be released so keep your eye out for these in the near future…

More Interesting Posts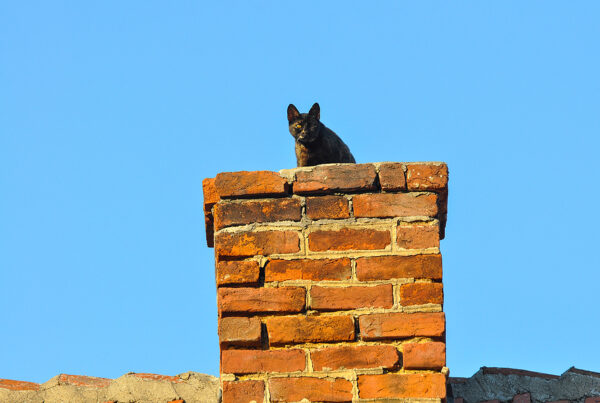 Every dog owner knows that by the time their dog celebrates their eight-week birthday, they…